Greater Possibilities with DLT
The First All-Wood Mass Timber Panel
DowelLam (Dowel Laminated Timber – DLT Timber) is the first all wood mass timber panel in North America, providing architects, engineers, and developers greater versatility in designing with mass timber.

Our vision at StructureCraft is to support architects, developers, and owners to build beautiful and cost-efficient mass timber structures and buildings with the best available materials. Launching this new product helps support our vision to increase the use of wood in construction.
The Future of Engineered Wood
Why Architects and Builders Love DLT
DowelLam is a mass timber product that can be used for floor, wall, and roof structures.
Profile Flexibility
A wide variety of surface profiles can be integrated inexpensively into the bottom surface of the panel.

An acoustic profile can achieve noise reduction objectives while keeping the wood exposed.

Dimensionally accurate panel through panel planing and CNC machining
Structural Efficiency
Greater structural efficiency for one-way spans than CLT - all wood fibers goes in the direction of the primary span

Single spans up to 60ft for roofs, 32ft for floors. Transverse (weak axis) spans up to 4ft are achievable with screw reinforcement or greater with structural reinforcement.

DLT qualifies as a Heavy Timber element per US and Canadian building codes and thus meets the fire rating requirements for Heavy Timber Buildings
All Wood
DowelLam is an all-wood mass timber product.

With no nails or metal fasteners, DowelLam panels can be easily processed using CNC machinery and allow on-site modifications
Economical
DowelLam is less expensive to fabricate than other glued products like Cross Laminated Timber (CLT), and will come in at a lower price point. Some of the contributing factors to this cost advantage include:
Lower manufacturing cost – due to high speed production and removal of need for gluing and associated cure times

Less volume of material due to structural efficiency

Reduced labor required on site from pre-manufacturing

Reduced installation time with a 'kit of parts'
Downloads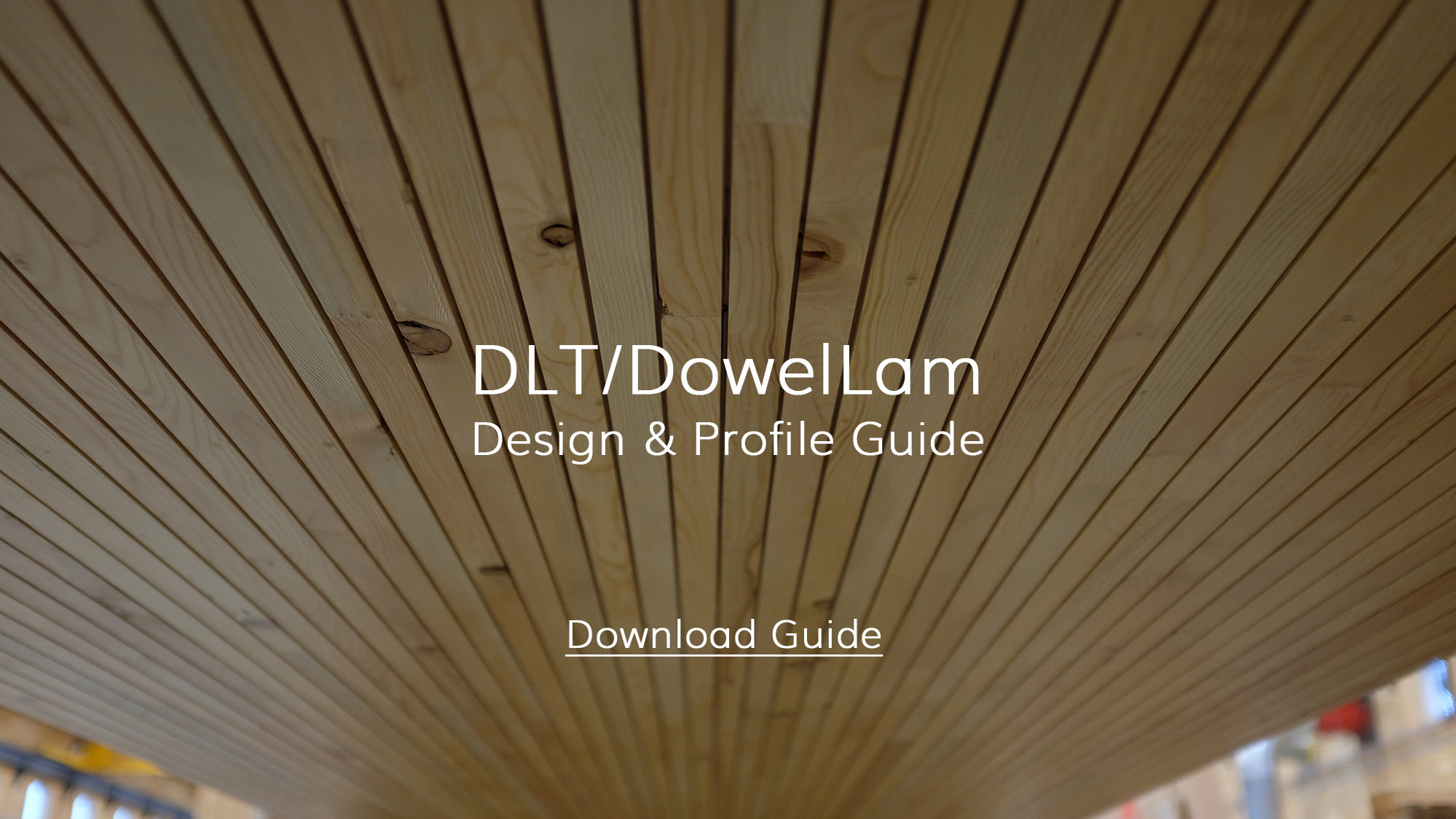 We are excited to share our updated published Dowel Laminated Timber Design and Profile Guide (updated June 2021).
With a growing demand for the Dowel Laminated Timber (DLT) Mass Timber product on our recent projects, we have revised and improved this guide to aid in the design process of your project. The DLT Design and Profile Guide provides useful information for designers including span tables, connection details, available profiles, and structural properties.
DowelLam™ – DLT
E119 / S101 2hr Fire Test Report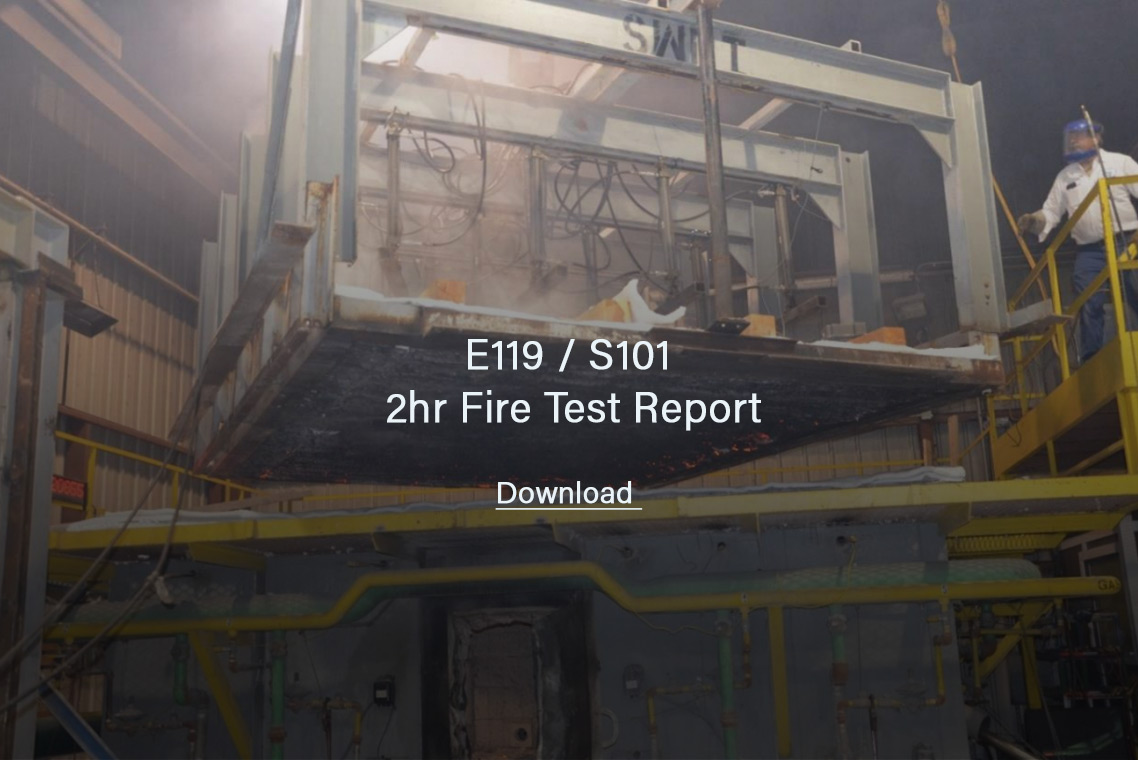 The Southwest Research Institute's (SwRI) Fire Technology Department, located in San Antonio, Texas, conducted a fire rating test on StructureCraft's Dowel Laminated Timber (DLT).
ICC Evaluation for DLT/DowelLam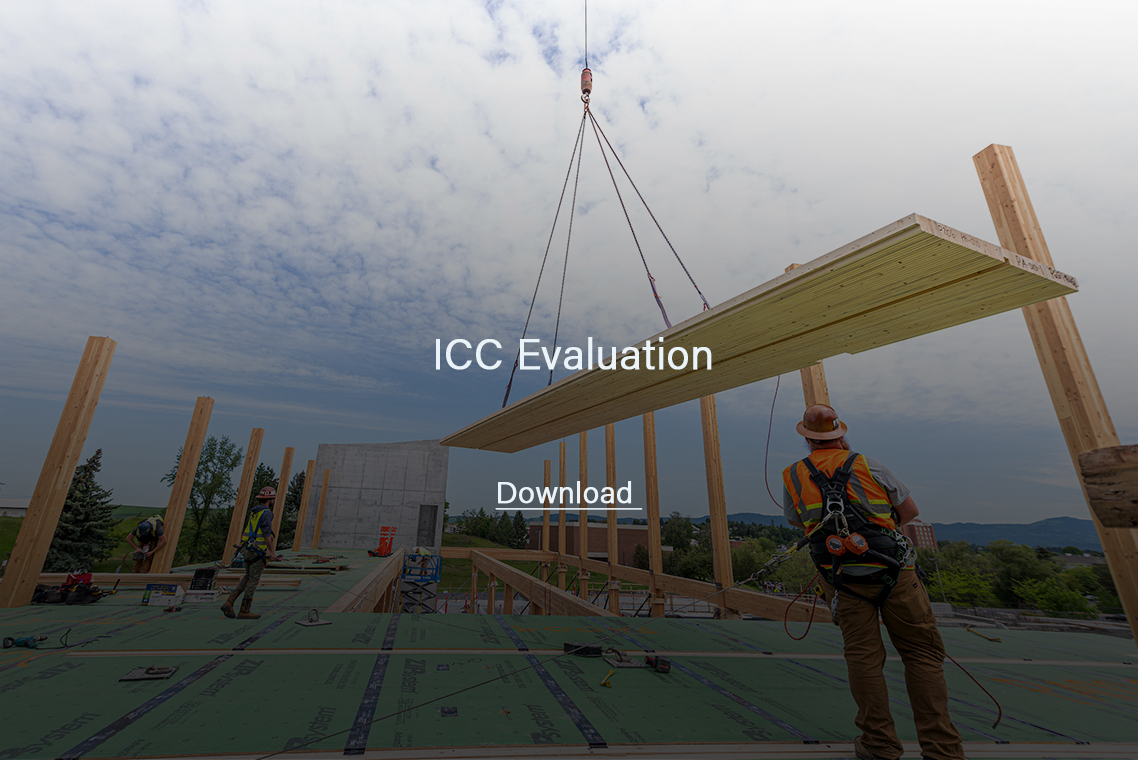 The published ICC-ES report demonstrates compliance of StructureCraft's DLT product with the requirements of the International Building Code (as well as the IRC, CBC, and LABC).
Environmental Product Declaration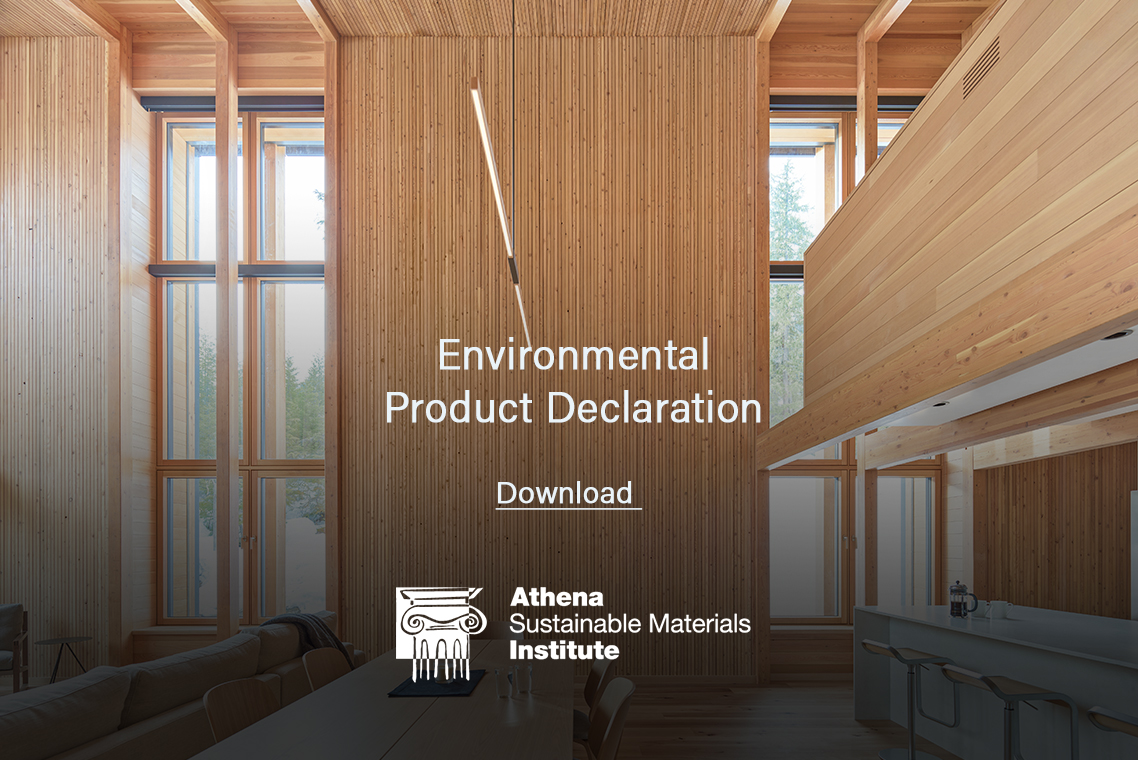 DLT EPD (Environmental Product Declaration), put together by the Athena Sustainable Materials Institute with 3rd party verification by ASTM.
Featured DLT Projects
Over the last several years, StructureCraft has engineered and built over 1 million sqft of mass timber buildings using Dowel Laminated Timber (DLT). Clients appreciate the simplicity, quality, aesthetics, and economics of DLT. Below are a few high-profile mass timber projects that are built with DLT.
The Soto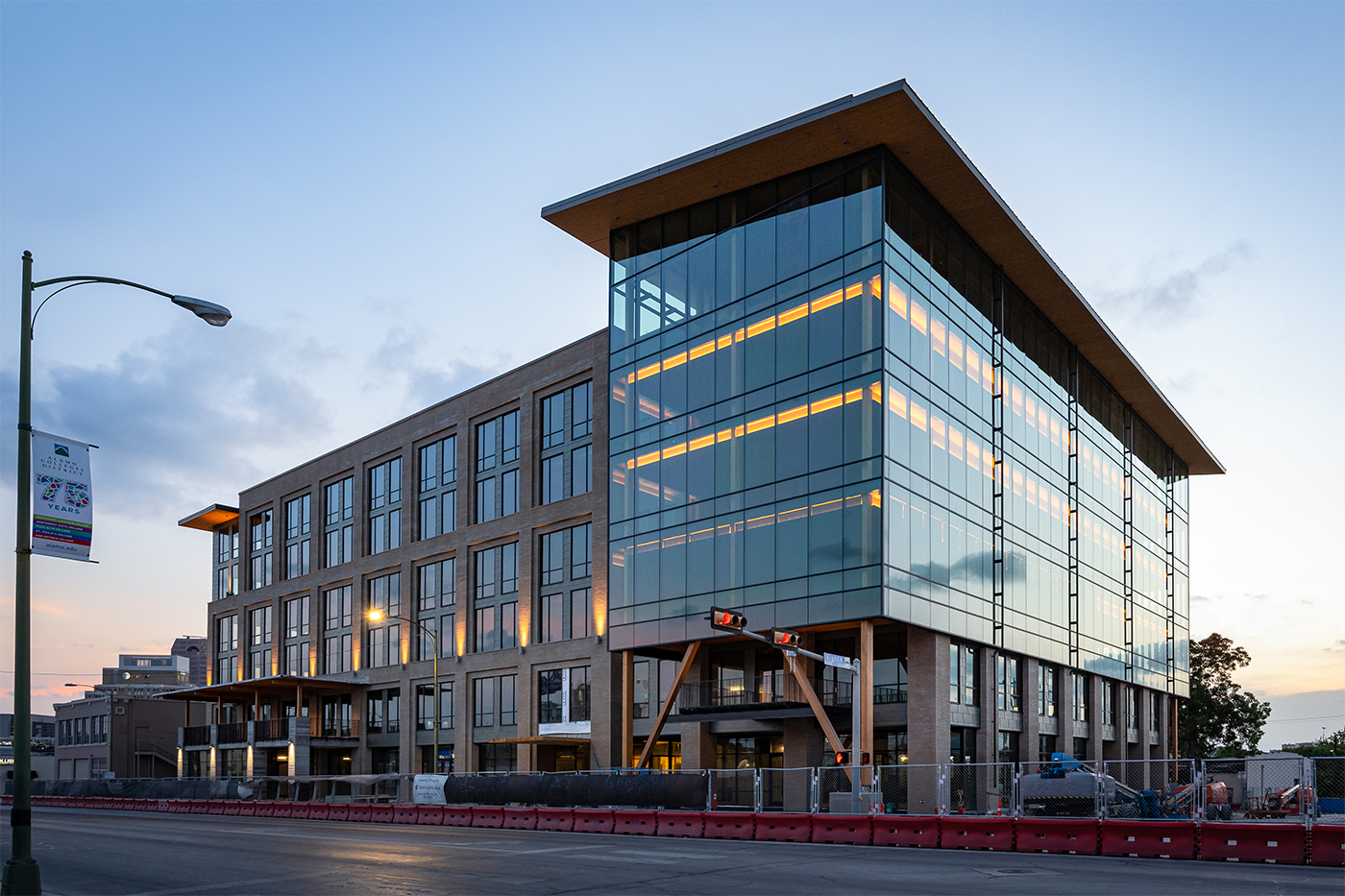 A 6-story, 120,000sqft mass timber commercial office

5 stories of timber structure over 1 storey of concrete
T3 Atlanta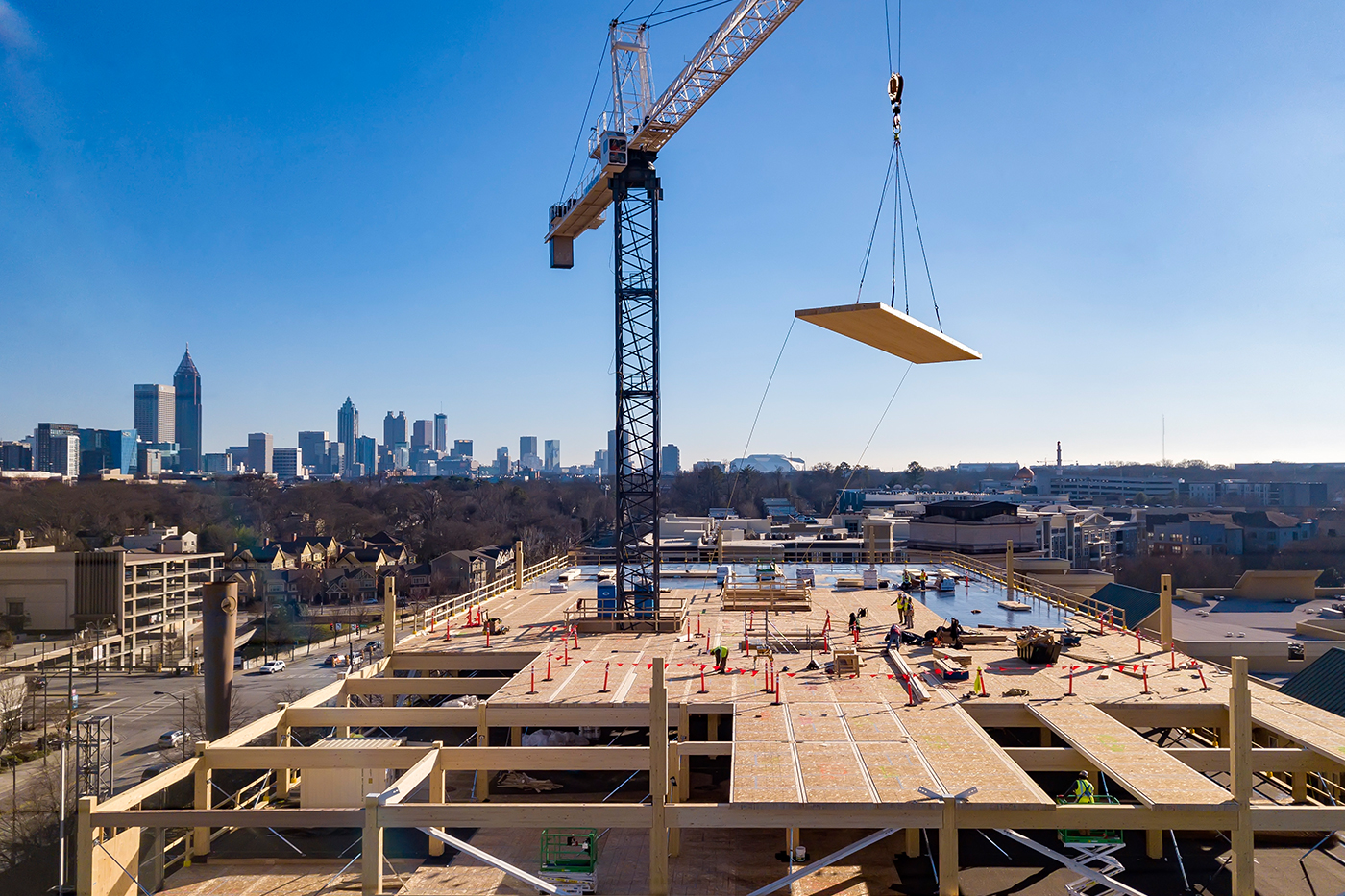 7-story, 205,000sqft mass timber office building

The gravity system is comprised of DLT floor and roof panels
Museum of Fine Arts Houston
The first DLT project to be built in North America

The timber structure is comprised of DLT roof panels on a Glulam post and beam substructure. The DLT panels utilize an architectural kerf cut profile on the exposed underside surface, which provides a clean shadow reveal at every board.
World's Largest Automated DLT Mass Timber Manufacturing Line
Fully Automated DLT Mass Timber Manufacturing
Manufactured inside StructureCraft's 50,000sqft facility
The StructureCraft DLT mass timber manufacturing line is fully automated and high capacity, using the latest European technology and machinery for optimising, finger-jointing, moulding, machining, and coating.
The manufacturing process of dowelling involves no glue or press curing time, and as a result panel production is faster than similar glued products such as CLT or GLT. The StructureCraft DLT line has a throughput capacity greater than most North American CLT manufacturers.
A year in research and development, StructureCraft's custom-designed DLT machine is the largest and fastest in the world.
The fully automated loading and pressing process means a panel can be manufactured quickly, which leads to lower cost per panel compared to other mass timber panels.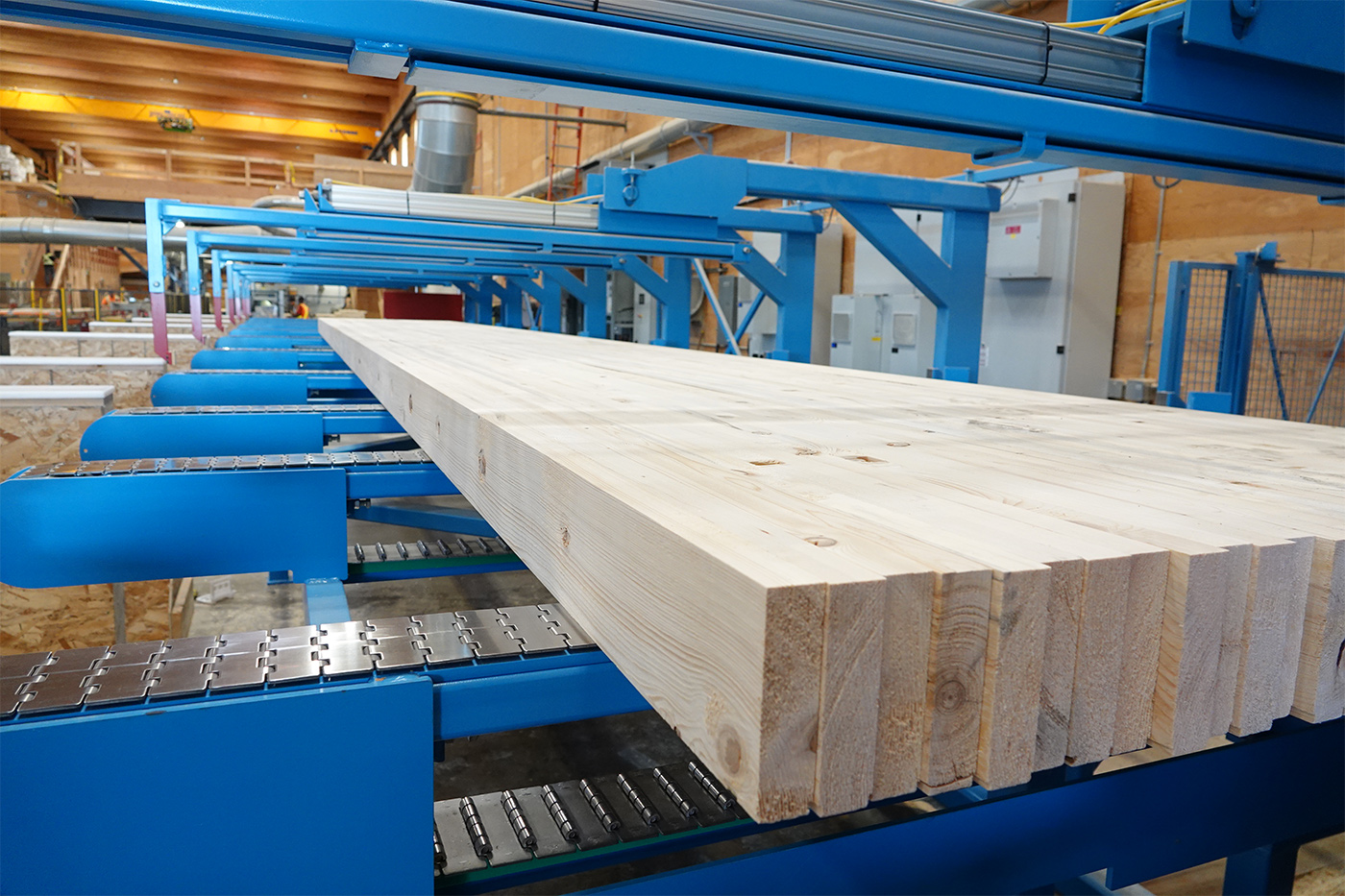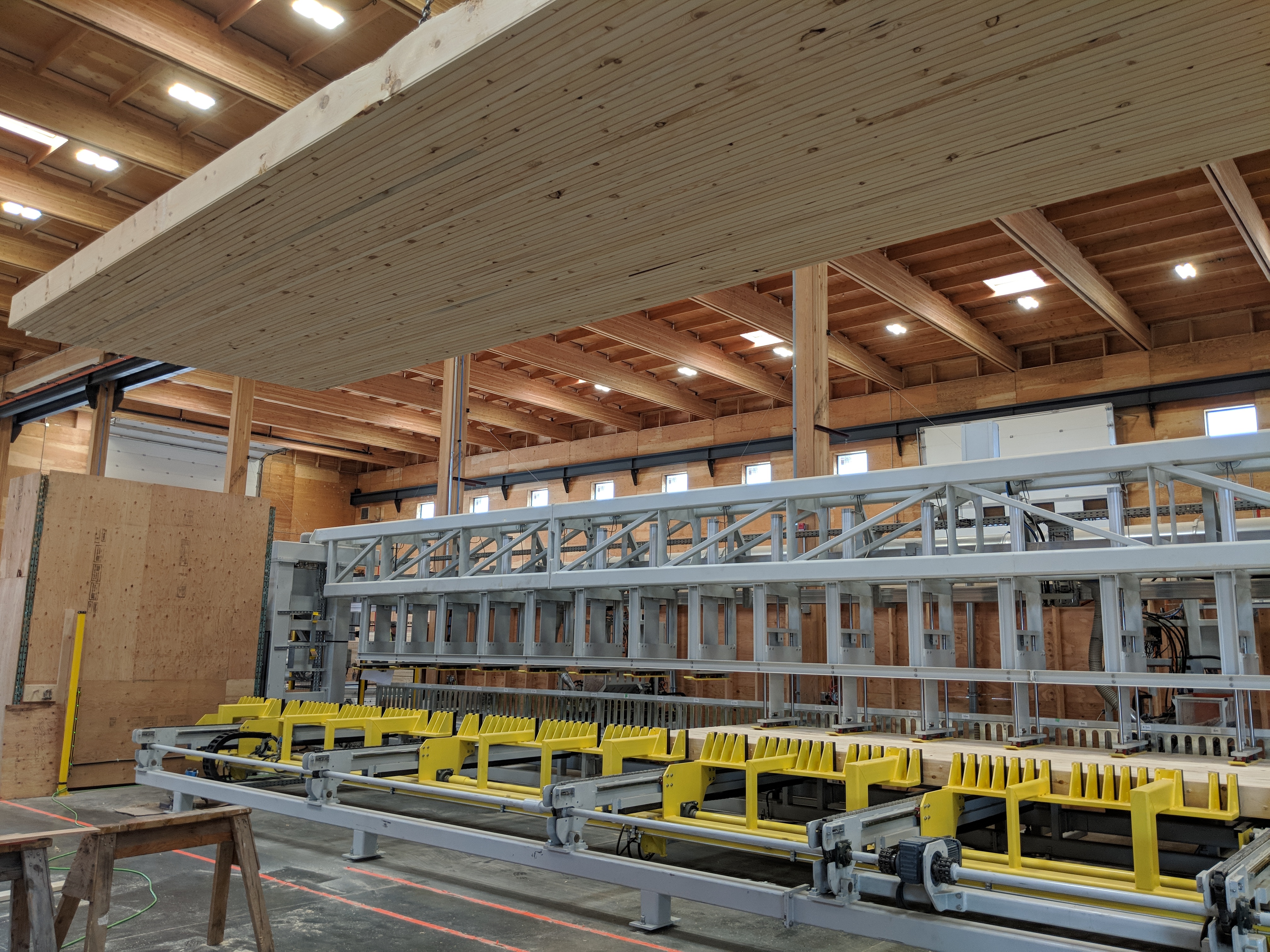 DLT Manufacturing Process
After carefully grading the lumber, it is structurally finger-jointed, run through a moulder, and laminated into large panels of DLT. Each panel is CNC machined and checked to tight quality control standards, then sheathing is pre-installed, and exposed faces are finished in the automated coating line. Panels are stacked on trucks in installation sequence and shipped to site for just-in-time delivery.
Over the last several years, StructureCraft has engineered and built over 1 million sqft of mass timber buildings. Clients appreciate the simplicity, quality, aesthetics and economics of DLT as a mass timber product, which contributes significantly to efficient floor and roof systems.