WoodWorks: 2018 Seattle Wood Design Symposium
The StructureCraft team will be speaking and exhibiting at the upcoming Northwest Wood Design Symposium on Thursday, July 19th at the Washington State Convention Center in Seattle.
Lucas Epp, StructureCraft's Engineer + 3D Manager, will be speaking in the morning session on Dowel-Laminated Timber: A Next-generation Mass Timber Product. This session will take place in room #1 at 9:45am.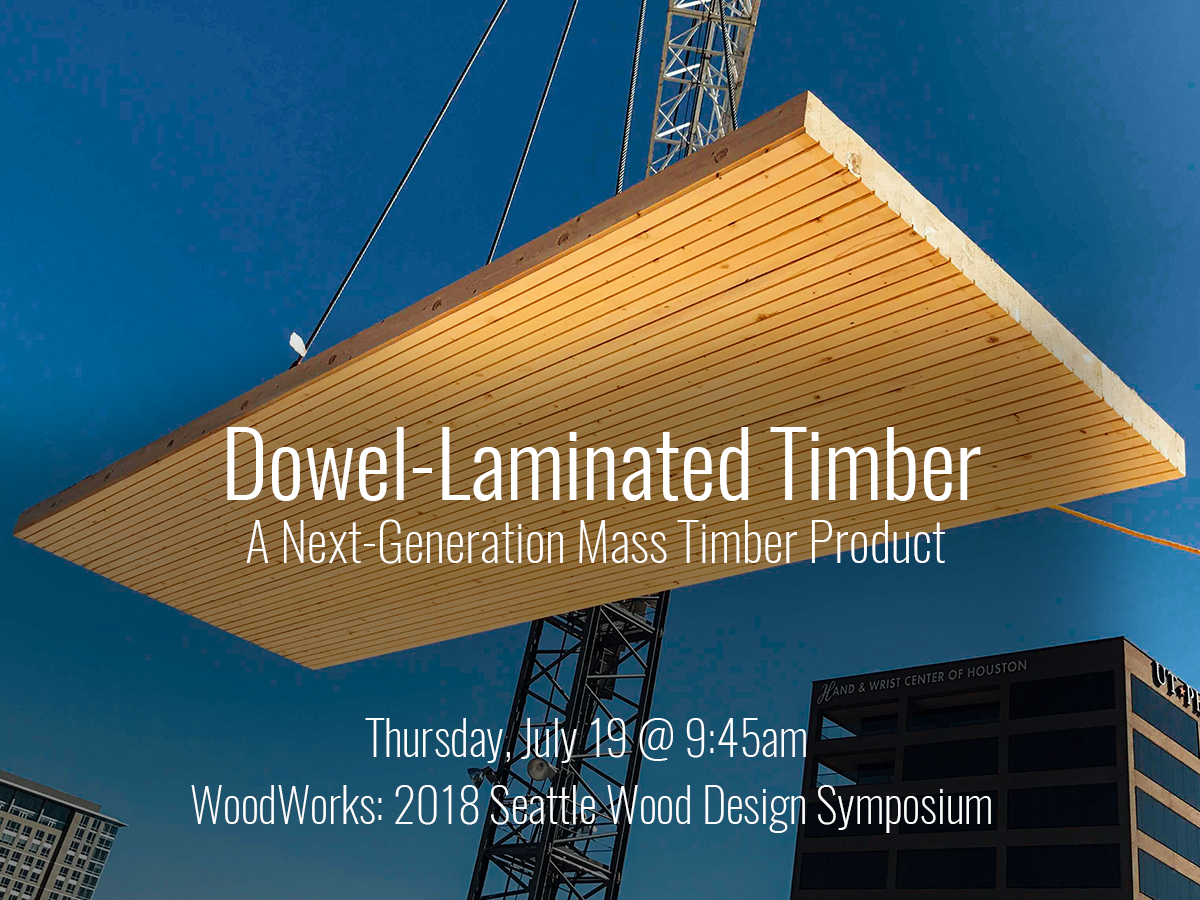 This is a day-long educational event on the use of wood in commercial and multi-family buildings. Come see us at Table 11!
As part of our new state-of-the-art facility near Vancouver, Canada, we recently launched North America's first dowel-laminated timber (DLT) manufacturing line, creating another mass timber product option for US building owners and designers. DLT is distinct in that it is made entirely from wood; in concept, it involves no glue or nails. It includes softwood lumber boards stacked together like nail-laminated timber, but friction-fit with hardwood beech dowels instead of nails.

This presentation will examine
The use and specification of DLT

Its potential applications

The design and construction process

Its costs

As well, you'll hear about recently completed DLT structures in Houston and British Columbia, as well as buildings underway in Des Moines, Atlanta, San Antonio, Washington D.C. and others. This will demonstrate the range of potential uses for this new mass timber material.
We look forward to seeing you in Seattle. Be sure to stop by our booth as well, to speak with our team Gerald Epp Jr. and Drew Willms, StructureCraft's newest member in Business Development.