When Panattoni Development set out to create a boutique office building in Nashville, they turned to mass timber. Now, 1030 Music Row is substantially complete, with the mass timber superstructure and steel core erected. See below for more from project partner Turner Construction on this event!

NASHVILLE, Tennessee, September 15, 2021

Turner Construction Company's (Turner) Nashville office recently completed the structural portion of 1030 Music Row, a 126,000-sq.ft. boutique office building constructed with mass timber framing and panels. Located in Nashville's historic Music Row neighborhood, the building is a first of its kind.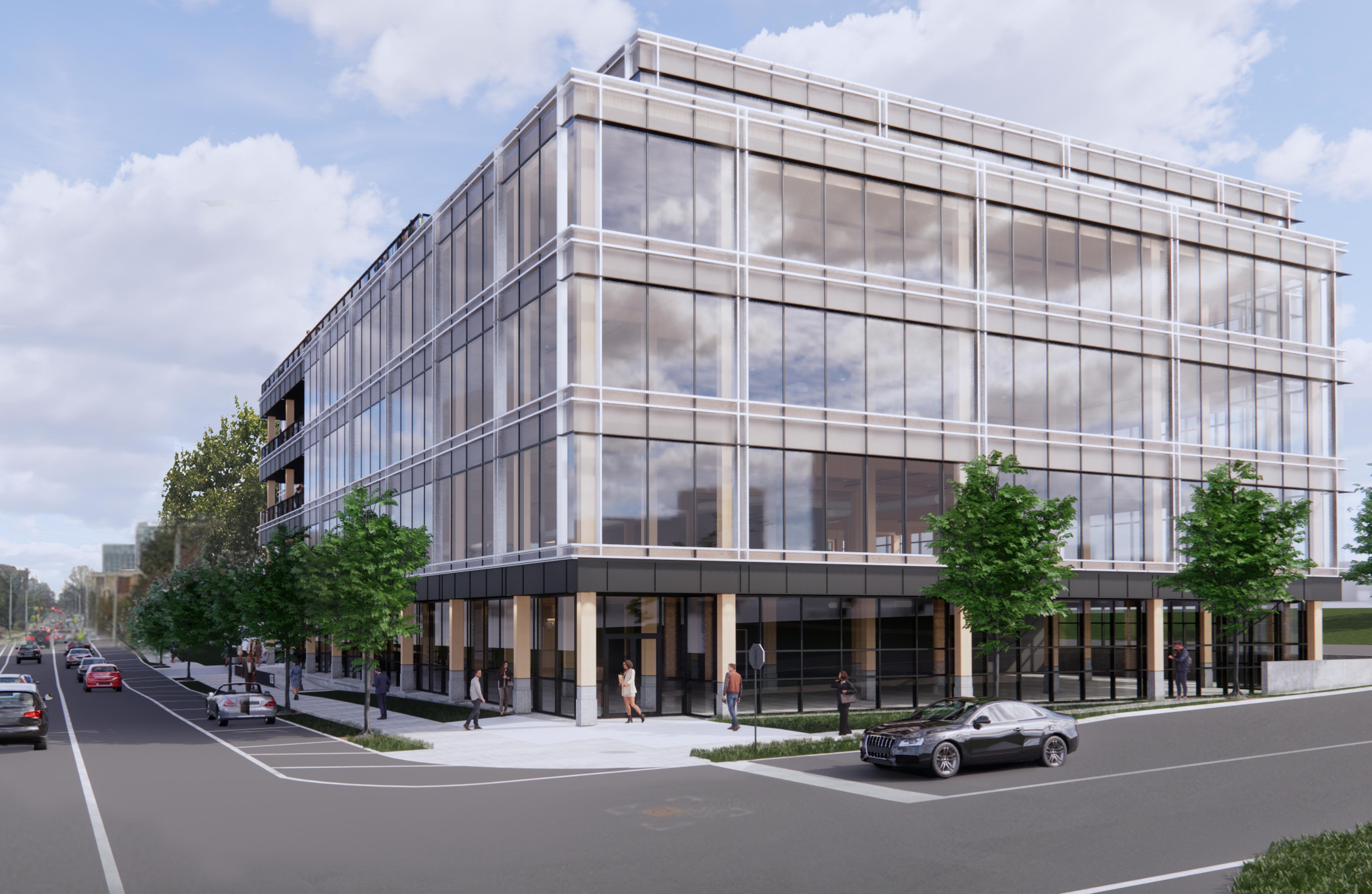 "It's really exciting to see the mainstream market start to recognize the true benefit that mass timber construction has to offer in terms of reducing waste and greenhouse gas emissions, all while providing an aesthetically pleasing building," Project Manager Sara Andon said.
The project is being developed by Panattoni Development, and Turner is collaborating with Nashville-based Tuck-Hinton Architecture and Design as well as StructureCraft out of Canada as the structural engineer and builder of the mass timber/steel superstructure.
The benefits of using mass timber versus steel or concrete are multi-pronged, including sustainability, cost savings, ease of installation, improved safety conditions, and for building tenants, a warm, natural working environment.
"All the timber will be visible inside the building, giving it a warm feel with beautiful acoustics and an open-air environment," Andon said. "When complete, it'll bring a modern look to Music Row while still blending into the historic neighborhood."
To celebrate the milestone, the 1030 Music Row team held an onsite luncheon on Tuesday, September 14, and handed out prizes to the project's trade partners. The team also signed the final timber panel that topped out the structure.
"It's wonderful to celebrate a unique project like this one, especially with no lost-time injuries," Andon said. "The ease of timber installation was definitely a major contributor in that achievement."
Gerald Epp Jr. of StructureCraft said mass timber has several benefits for commercial construction. "All of the mass timber components were engineered and fabricated off-site as a kit of parts," he said. "This not only promotes safety and quality with work being done in a controlled shop environment, but also facilitates a rapid erection—our crews erected the timber superstructure and steel core in just 13 weeks."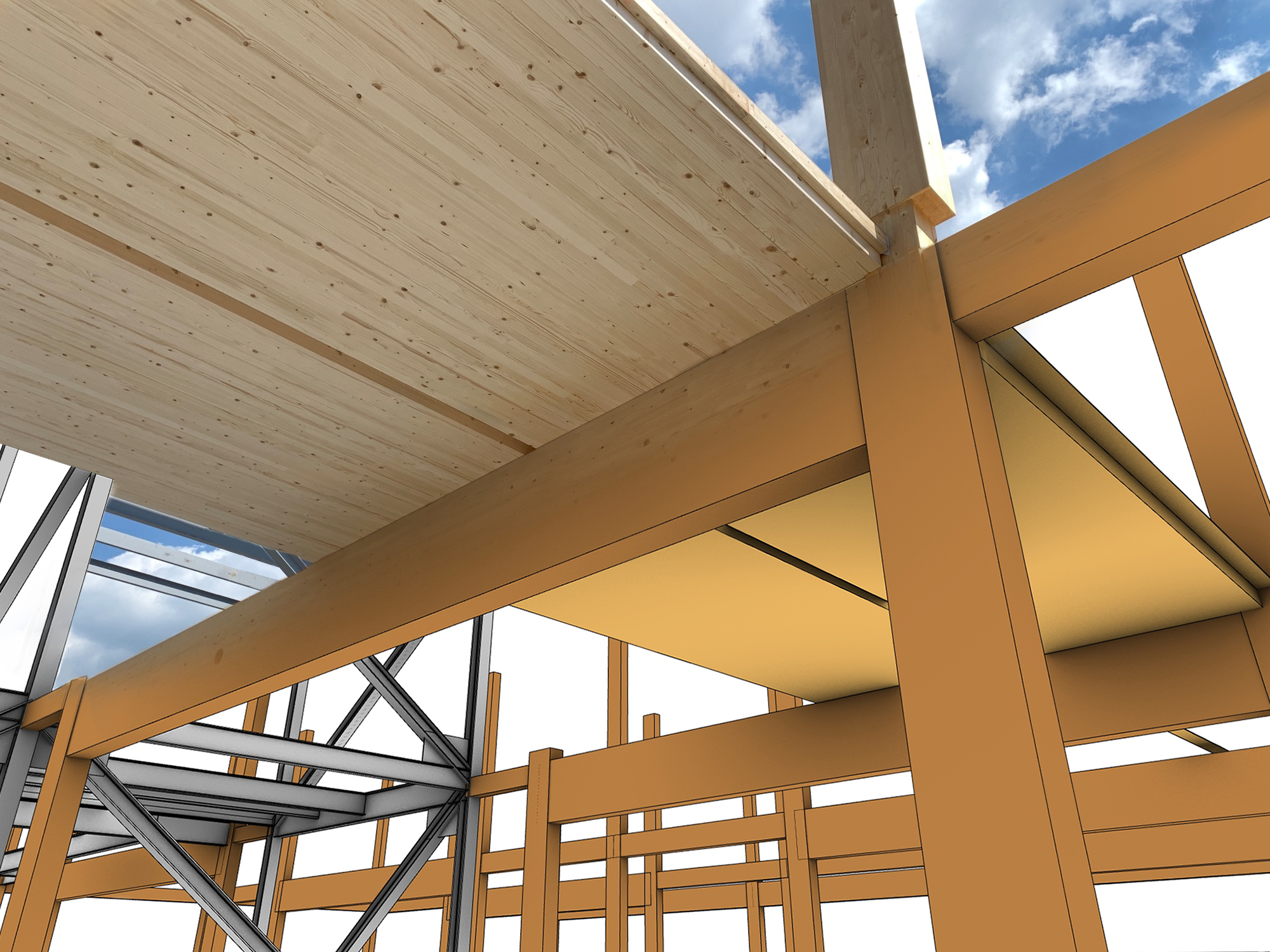 The stylish office building will include five levels of Class-A space, potential ground-floor retail, and four levels of secured underground parking. It uses three types of timber: cross-laminated timber (CLT) for the elevator shaft, dowel-laminated timber (DLT), for the floor and roof panels, and glued laminated timber (glulam), as the structural columns and beams. Turner has previous experience with mass timber from the ThreeThirtyThree mixed-use building in the Gulch, which used CLT panels, but this is one of the first buildings in the Southeast to use all three products together for a full structural frame.

"There's not another building that's anything like it from a construction standpoint," said Hayne Hamilton of Panattoni Development.
In addition to the timber, the building will also include design features in response to COVID-19. For example, it will have a higher fresh-air intake than most buildings, plus needlepoint bipolar ionization and UV-C filtering that kill bacteria and other particles in the air, touchless automatic doors, motion sensors, and more.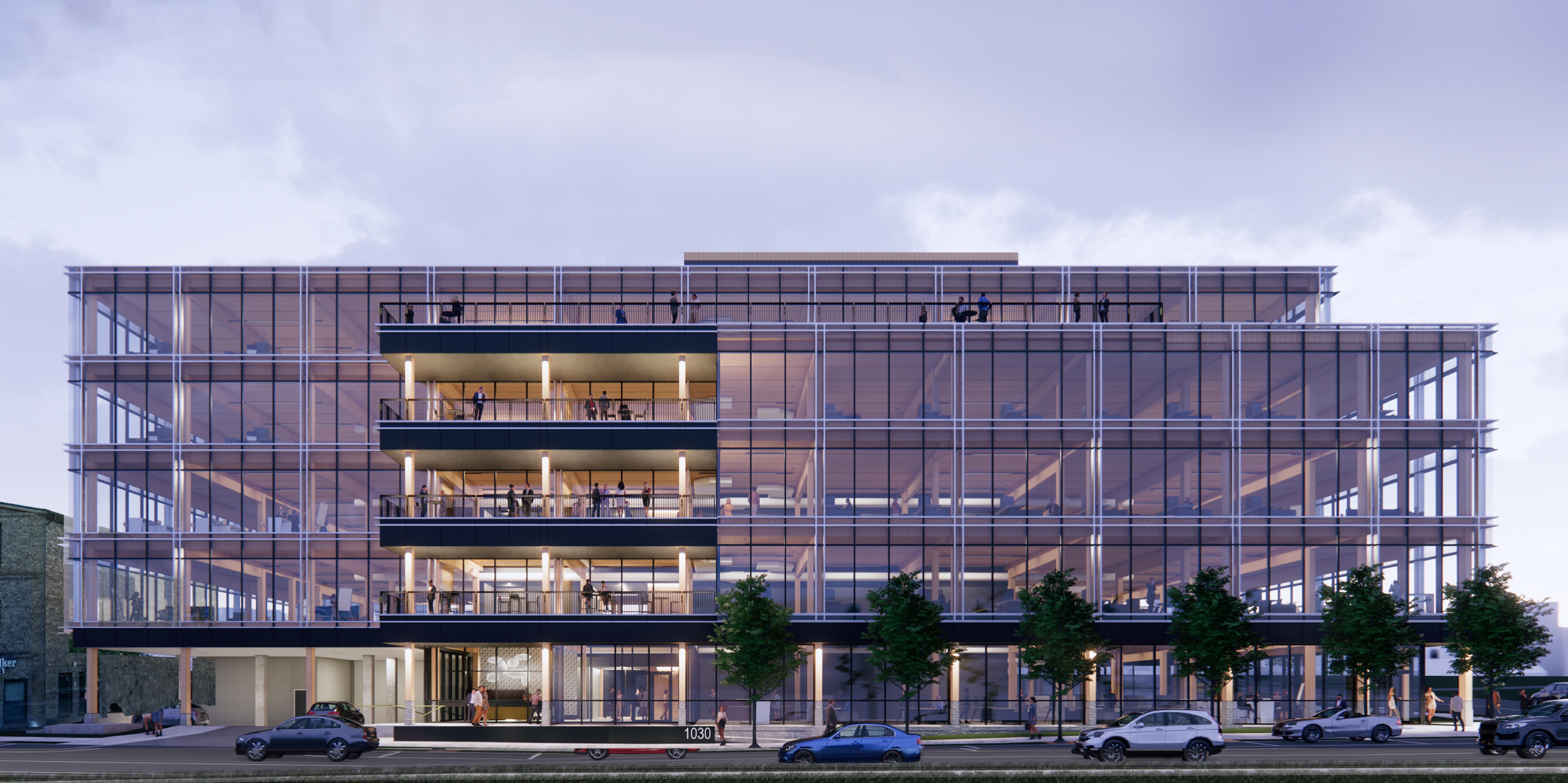 "The design really celebrates the use of timber, showcasing the structure at key moments in the building. Whether you are a tenant or a Music Row pedestrian walking down the sidewalk, you will get to enjoy the beauty of the wood," said Curtis Lesh of Tuck-Hinton Architects. "And the building will deliver three months faster than a similar concrete-framed building.