Throwback Thursday: Surrey Central City
Throwing it back to the Surrey Central City project, completed in 2002 with Bing Thom Architects and PCL Construction. A series of three world-class timber structures, this development illustrates the unique uses of timber in the freeform and long-span sectors.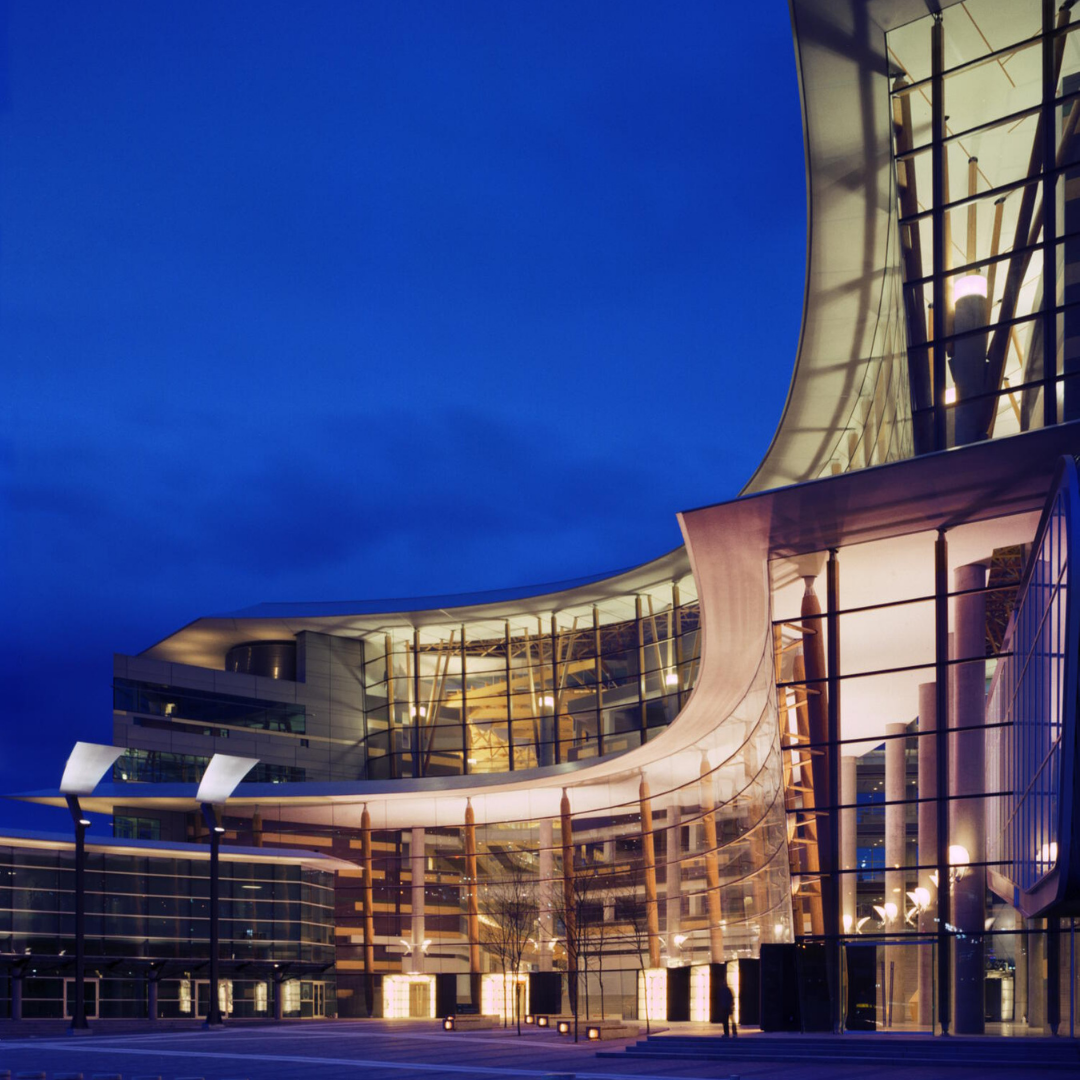 The completed 450-foot-long Galleria Roof covers a serpentine-shaped, five-storey high vaulted space between two buildings in the middle of the Central City development. To properly respond to the complex geometric form desired by the architects, our solution was an expressive skeletal structure consisting of 3D composite timber and steel cable trusses.
An early example of 3D freeform timber structures, the project relied heavily on 3D solids modeling and the hundreds of precise shop drawings created from the central parametric model. Assembly of the trusses on site proceeded using a dedicated crane and an adjustable assembly jig, prior to erecting the 20-foot-wide sections in rapid succession.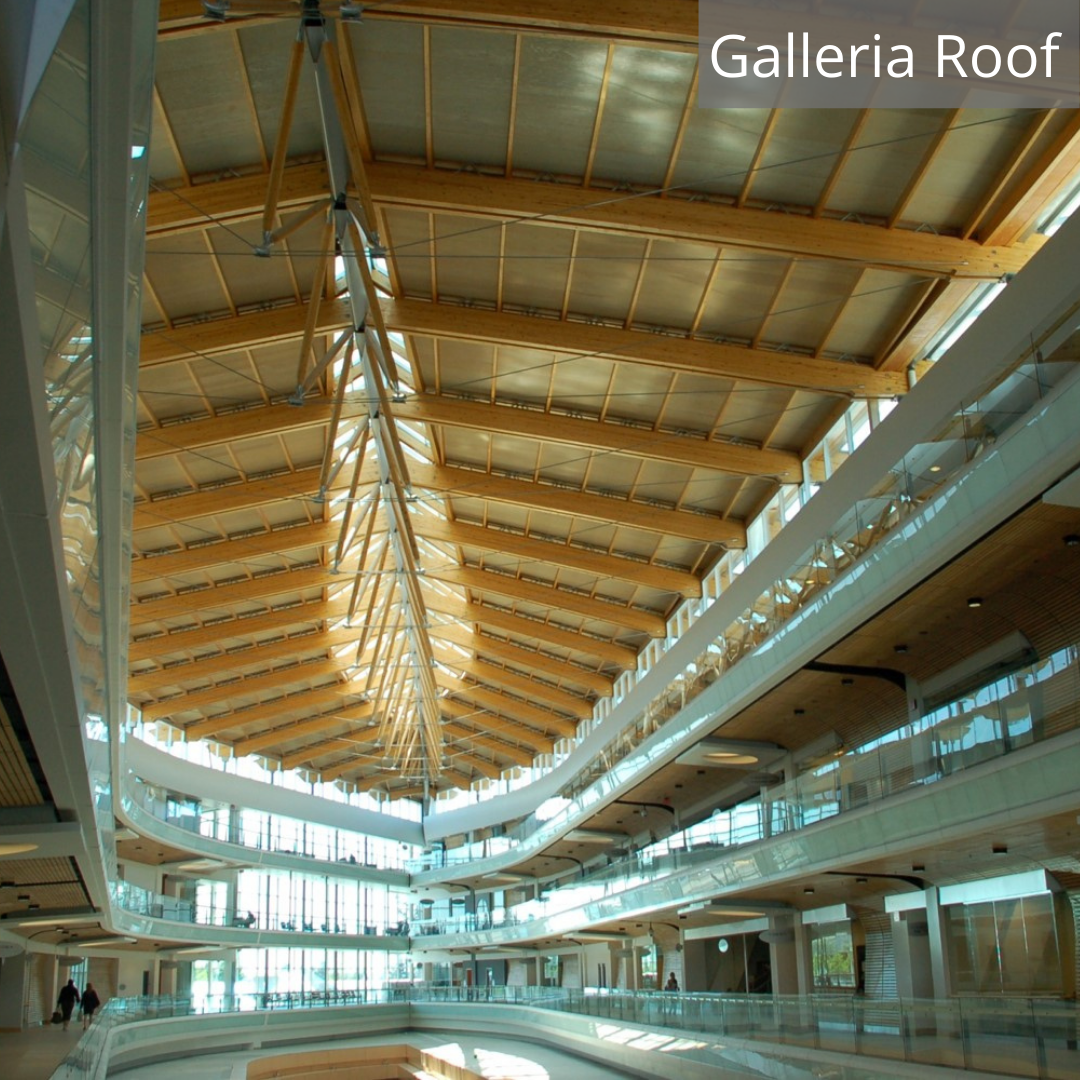 The roof over the Atrium, a large open grand entry to the facility, presented an out of the ordinary set of design and construction challenges. Surrounded by highly irregular and freeform constraints, a normal framed structure simply was not practical.
Instead, a seven-foot-deep tetrahedral space truss roof consisting of 3,700 Douglas fir peeler cores, all the same length, was selected. This truss efficiently dealt with the irregular geometry by approximating the curved edges, providing two-way action and consistent, continuous support for the curved roof edge cantilever that projects up to 30 feet beyond the supports.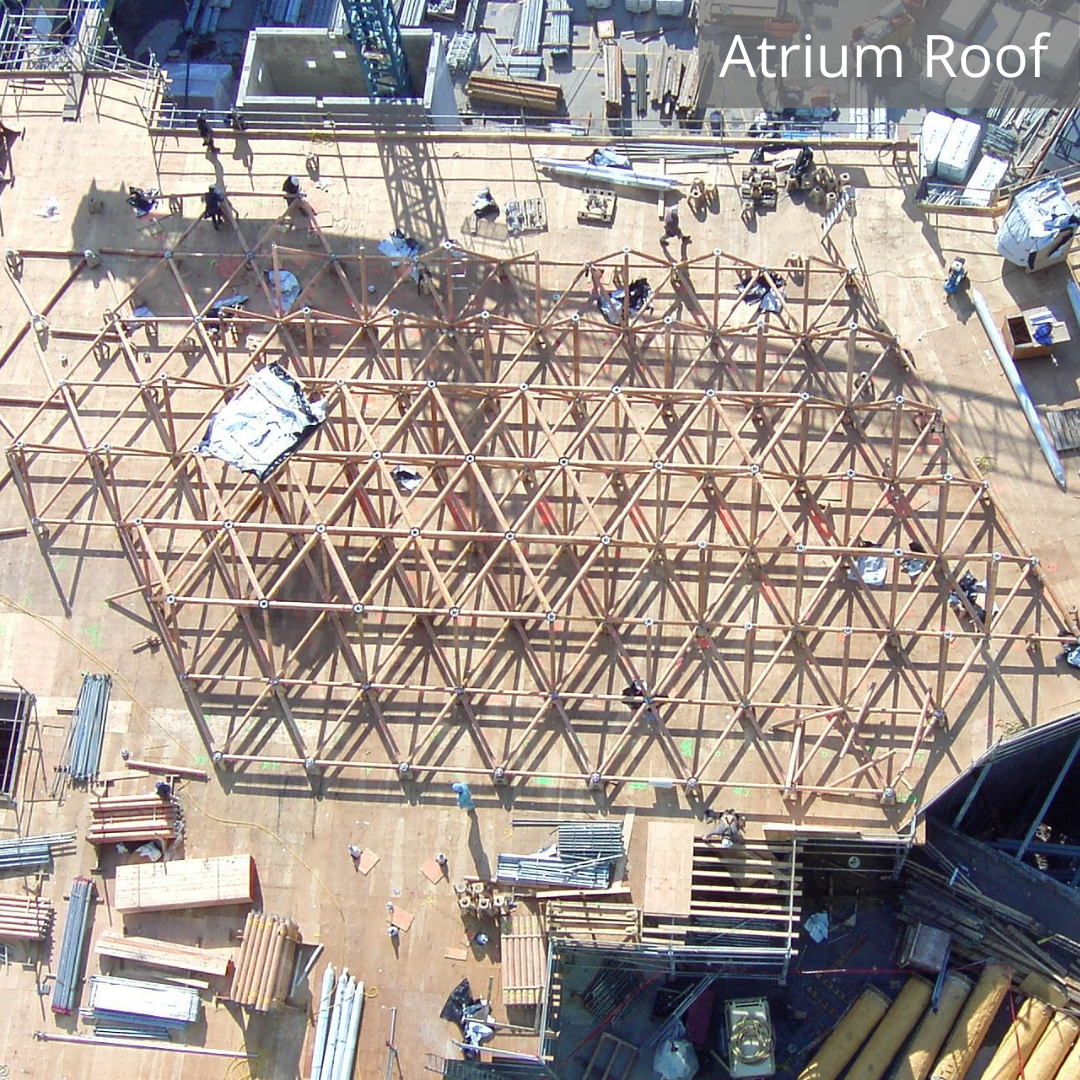 The North Façade is a great, sweeping timber-supported glass wall 86 feet high, 256 feet long, and filled at 4°, divided at mid-height by a concrete canopy.
Large diameter Parallam mullion columns spaced at 24-foot centers support the lower façade glazing as well as the concrete canopy above it. The upper façade, while similar, utilizes a series of smaller but more frequent columns, which rise from the canopy to meet the Atrium Roof.